An Announcement!
We have been awarded funding by NIH/SEPA for the "Linking Science, Math and Literacy for All Learners" program. Stay tuned for more information about recruiting and applications, starting in Fall 2022.
Linking Science & Literacy for All Learners partners with teachers of 6th-8th grade Life Sciences, English Language Arts and Special Education for this exciting opportunity funded by a National Institutes of Health Science Education Partnership Award (NIH-SEPA). With our partner teachers, we:
Develop grade-level STEM multimodal text sets and linked inquiry activities that address NGSS and CCSS-ELA.RST standards,
Provide support for using the text sets and linked inquiry activities, with special attention to the needs of diverse learners.
The yearlong teacher PD focuses on these aims through support from a multidisciplinary team at MU with expertise in Special Education, English Education and Biochemistry.
Preference is given to Life Sciences, ELA and Special Education teacher collaborative teams from the same building.
Teachers participate in research related to the use of STEM multimodal text sets and linked inquiry in their classrooms. We are interested in its effect on diverse learners' interest in STEM careers and achievement of NGSS and CCSS-ELA.RST Practices and Performance Expectations.
The program is now in its final year of current funding so there are no plans for recruitment for 2022. We have applied for new funding to continue the program with new emphasis upon mathematics. When we learn about further funding, we will post here and update recruitment materials.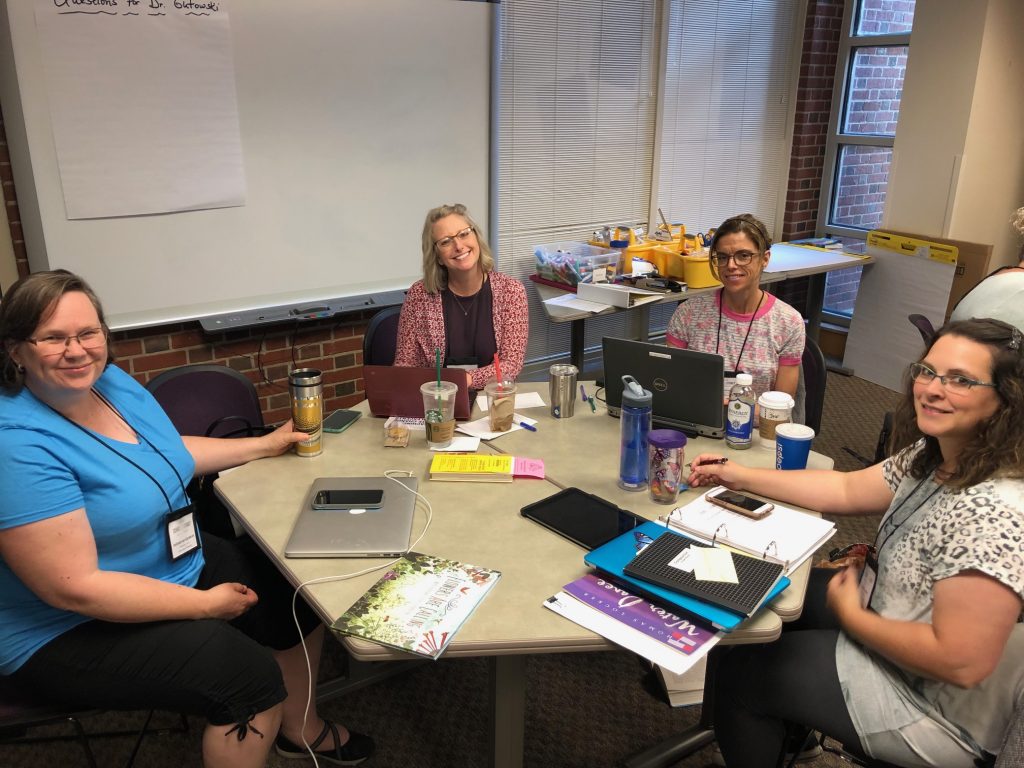 "We are committed to forming a community of practice where we learn from and with each other in order to strengthen science and literacy achievement and understanding by diverse middle school students."